Posted in Ken Blanch
Posted by Jack Sim on 3 September 2012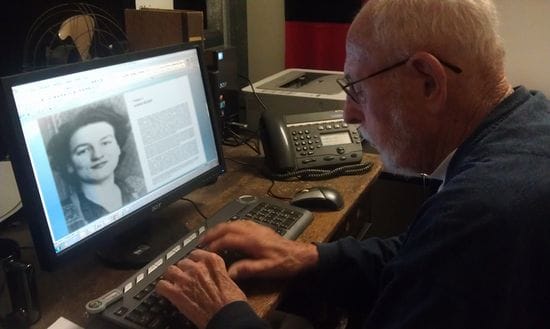 Sixty years is a long time.
Writer Ken Blanch was a reporter with the Brisbane Telegraph when he attended the infamous crime scene in September 1952.
In 2006, Ken wrote WHO KILLED BETTY SHANKS?: Brisbane's Greatest Murder-Mystery - the fourth crime casebook in the Murder Trails Series.
Now for the sixtieth anniversary of the crime, Jack Sim presents the 2012 REVISED EDITION of WHO KILLED BETTY SHANKS?
This time Ken answers the most disturbing question: Is The Wilston Monster Still Alive?
Ken re-examines the circumstances of one of Australia's most baffling crimes and sheds new light on an old case which has frustrated generations of detectives.
Meet the Author: Ken Blanch will appear instore to sign copies of his revised book at Dymocks Carindale, Thursday 20/09/2012 between 4pm - 9.00 pm
Posted by Jack Sim on 2 September 2012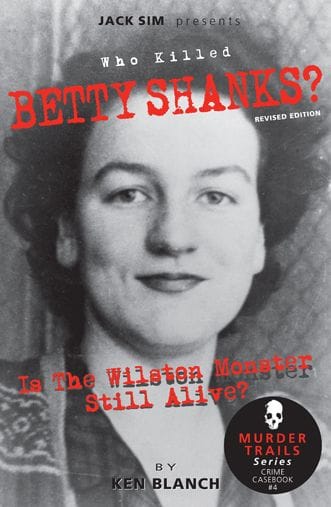 WHO KILLED BETTY SHANKS? Is The Wilston Monster Still Alive?
Veteran crime reporter Ken Blanch has spent six decades attempting to solve this perplexing crime. Now, as the sixtieth anniversary approaches, Jack Sim has re-released Ken's acclaimed book WHO KILLED BETTY SHANKS?
Is the Wilston Murderer Still Alive? In this REVISED EDITION Ken Blanch raises the horrifying possibility the killer could still be living amongst us - and reveals the persons of interest.
During the month of September, Jack Sim Publications will re-examine the crime in a series of blogs, through extensive media coverage, events and book signings.
WHO KILLED BETTY SHANKS? Is the Wilston Monster Still Alive? will be officially released on Wednesday, 19 September 2012 and launched live on Brisbane's 4BC radio at 1pm by Ken Blanch
Books are available online through www.jacksim.com.au and also all Angus & Robertson and Dymocks bookstores - under "True Crime".
Ken Blanch will be appearing instore to sign copies from Wednesday, 19 September – details of dates will be published here.
Betty's murder sixty years ago is not history - she was a real person. We hope that through the re-release of this book there may yet be an arrest. Stay tuned!
Click here to purchase this book through Jack Sim Publications - $27.95 RRP
Live on the Northside of Brisbane? Support your local retailer and buy it from these recommended book sellers:
Angus & Robertson - Brookside

Dymocks - Chermside