Halloween on Norfolk Island
Posted by Marketing on 29 September 2015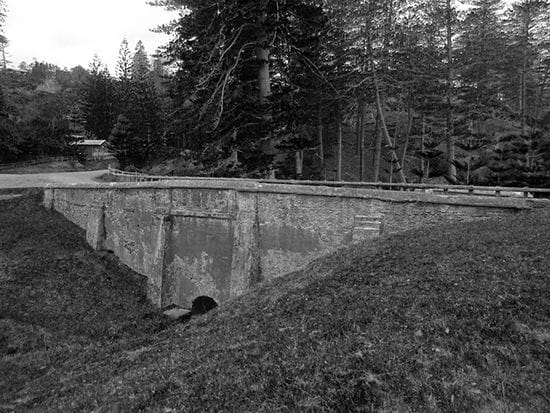 Norfolk Island Ghost Tours
Get your ticket now!
Regarded as a living hell for the convicts that were sent there, today Norfolk Island is the opposite. This small, green island, surrounded by deep ferocious seas is a paradise compared to what it once was.
The first convict settlement was established soon after the arrival of the first fleet to Australia in 1788: Through the 19th century the two more attempts to make Norfolk into an island prison ended in abandonment. The stories which came from those unfortunate enough to serve and be held on Norfolk were horrific.
The commandants were sadistic and cruel, and used their powers over life and death to try to crush the souls of the men and women sent there. Brutal floggings with whips, deprivation of food and water, punishing work regimes and regular executions by hanging created a type of convict that mainland Australia rarely saw.
For the convicts created here depravity and hopelessness was the norm.
These circumstances have been fertile grounds for folklore, ghost and crime stories. Norfolk has scores of haunted houses, buildings and ruins. Locals have long enjoyed sharing yarns and tales of the myths and legends of their island.
One of the most enduring ghost stories is that of the "Bloody Bridge" which we will be visiting on our Norfolk Island Ghost Tour in October. This stone bridge built by convicts was the scene of a horrific murder in which prisoners killed their overseer and disposed of his body by stuffing it into the stonework of the newly built bridge. There are several different versions told of the crime, but the bridge itself is an imposing and eerie place to visit and will be a highlight of the 3 day tour.
We will also visit the ruins and Kingston the island's Gothic graveyard and also take in world class museums and displays. It really will be a trip of a lifetime Norfolk Island's convict history and hauntings is equal to Port Arthur.
The Norfolk Island Ghost Tour will be conducted by Jack Sim, Director of Ghost Tours. Who has been gathering stories from the islanders and local historians.
ONLY 4 PLACES LEFT!
Whole Tour Includes:
Flights to and from Norfolk Island (Brisbane Airport)
Accommodation at The Castaway Hotel (Twin Share)
Island Tours
Ghost Tours
Museum Pass
Small Car Hire (Vehicle insurance included. Fuel at your own cost)
Buffet Breakfast each morning (except Saturday 31st October)
Lunch Monday 2nd November (Other days lunch not included)
Dinner for three nights
Free time
Tour Does Not Include:
Travel Insurance (speak to Go See Touring Staff when booking for more information, and a quote. Travel Insurance is highly recommended, as there are limited services on the Island)
Fuel for hire car (fuel at your own cost)
Some lunches
Spending Money

CLICK HERE
for more information
(Pricing, Daily Itinerary, etc)